"Elk Hunt Ends Early"
joesikora

(1536 posts)

Sep-05-17,
06:40 PM (MST)
"Elk Hunt Ends Early"

LAST EDITED ON Sep-05-17 AT 07:18 PM (MST)

Well, I was on my way to NM to bow hunt elk in Unit 51. I stopped about 4 hours from home in Springfield MO yesterday after noon, as to be better rested for the remainder of my 16 hr or so journey. I was awaken by the hotel phone ringing. It was the general manager of the Drury Inn asking me if I drove a black Envoy with a trailer? She proceeded to tell me that the 4 wheeler was stolen and my vehicle was broken into, which it was, and all of my hunting and personal property was stolen!

So I'm back home!

Hope everyone has better luck!

Thanks Miguel and Francisco you guys are awesome!

Joe





"Sometimes you do things wrong for so long you
think their right" - 2001
"I can't argue with honesty" - 2005
-Joe E Sikora

Alert
Edit | Reply | Reply With Quote | Top
New Mexico Hunting
Guides/Outfitters
San Juan River Outfitters and Livery Co.

H & A Outfitters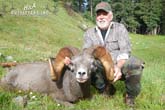 505 Outfitters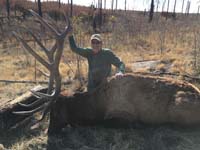 Elite Gila Hunts

Ridgeline Outfitters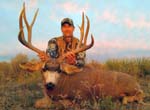 Sierra Blanca Outfitters
Click-a-Pic ... Details & Bigger Photos