Read the rules and complete the form below to register.

Be sure to submit a valid email address.
Your password will be sent to your email address.
Forum Rules......
As many know, MonsterMuleys.com has become a very popular website for both hunters who just enjoy looking at all the great photos and hunters who like to chat with others on the message board. Our forums were designed for hunters to share ideas, tips, and talk hunting with each other. We understand that at times people have different opinions on different subjects, however, we ask that you respect each other and abide by the following rules.
* No foul, obscene, vulgar, sexually oriented, hateful, threatening, or abusive language is allowed. This includes words that include * and are used in place of characters. Most people still know what the word is and what it means. It is offensive and will be removed.
* No off-topic messages or threads. If your thread or message is off-topic, it will be removed or moved to the appropriate forum.
* No threads are allowed that single out an individual. If you have a problem with someone, or disagree with the way in which a person acts or what a person has done, take it up with them. DO NOT post it in our forums. Any messages that mention a persons name may be removed.
* Please, do not post messages that question our moderating. If you have a question or complaint, please email us. If posted on the board, it will be removed.
* No advertising. This includes both commercial and non-profit organizations. If you have an upcoming event, please let us know and we will add it to our Events Calendar. Or if you would like information about advertising on the MonsterMuleys.com website, drop us a line.
* No links to other hunting related websites.
* Finally, troublemakers are not welcome and your account will be deactivated and your IP may be banned from MonsterMuleys.com altogether.
Any messages that the administrator or moderators find to be in violation of any of these rules will be removed.
Our rules are very simple and should be easy to abide by. We hope that you will help us to keep MonsterMuleys.com a fun and enjoyable site for everyone. Please, if you see a message or thread that you find offensive or that violates any of our rules, notify us as soon as possible. And finally, EVERYONE, please take the time to register a username!
*** NOTE ***
Your username will NOT be
automatically activated. We will need
to activate it and send you an email.
As an added benefit, we will add your email
to our newsletter list and send you a
note when we update the site. Newsletters
also contain great articles, photos and
stories. You may cancel at anytime.
Click-a-Pic ... Details & Bigger Photos
Click-a-Pic ... Details & Bigger Photos

Timberline Outfitters Guide Service
Customized and high quality eastern Nevada trophy hunts for mule deer, elk and antelope.

Rocky Mountain Ranches
Hunt some of the finest ranches in N.W. Colorado. Superb elk, mule deer, and antelope hunting.

Bearpaw Outfitters
Mule deer, whitetail, elk, cougar, bear, turkey, moose, sheep, grouse, waterfowl, bobcat and coyote hunts.

Nevada Outfitters & Guides Association
Find guides and outfitters for mule deer, elk, sheep, chuckar, fishing, & more!

Western Wildlife Adventures
We offer some excellent mule deer and elk hunts in northeast Nevada.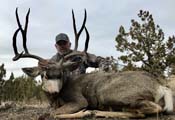 Clear Creek Hunting
Offering mule deer and elk hunts on private ranches in Utah. Guaranteed licenses.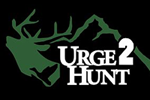 Urge 2 Hunt
Deer/Elk tags - DIY or guided for all species. Many guaranteed tags for trophy hunts.
Home | Hunting Forums | Photo Gallery | Hunting Articles | Videos

|


Hunts & Tags | Hunt Draw Odds | About Mule Deer | About Elk
Store | Classified Ads | Photo Tours | About this Site | Advertising

|


Older Content | Email Us | Privacy Policy | Links | Podcasts